Your Internationally Rated 4-Star
Pulkovskaya Hotel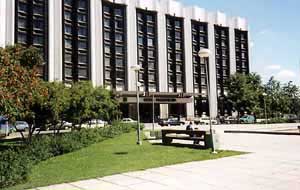 The international luxury-class four-star Pulkovskaya Hotel (7 floors, 840 rooms), built in 1983, is located on Victory Square, 5 km from the airport and 8 km from the city center with convenient access to the Metro public transport.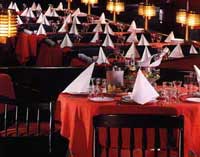 The Pulkovskaya Hotel meets the requirements of the international 4-star category. There are numerous restaurants and bars located in the hotel for your drinking and dining pleasure including Russian and Finnish cuisine. As our guest you will be treated to a complimentary full buffet brunch each day. There is also a pool and a casino for your day and evening leisure time.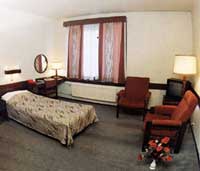 The rooms feature the latest amenities including full private bath, electronic code locks, international telephone with a direct dialing and operator's service, refrigerator, TV, radio, news stand, pharmacy, and for those special occasions a florist shop located on the ground floor.
Currency exchange is never a problem at the hotel and available in the lobby. The hotel staff as well as our own staff will be at your beck and call 24 hours a day to help you arrange anything from sending an international fax to arranging an elaborate night on the town with the woman of your choice.